Confused with all the nutrition information out there?
I'm here to help! I'm your how-to dietitian nutritionist. I've identified the 12 most important "fixes" to help you take charge of your health, take fat off, and feel better - all without being on a diet. These fixes are based on scientific findings, and the latest research continues to support these fixes even more! These 12 fixes are your formula for a leaner body and a smarter, healthier life. Rather than another fad diet, this is a plan that helps you enjoy food without guilt. This Lean Body, Smart Life book is packed with practical tips, how-to videos, and delicious, easy recipes. It even has an app to help you get started and track your progress!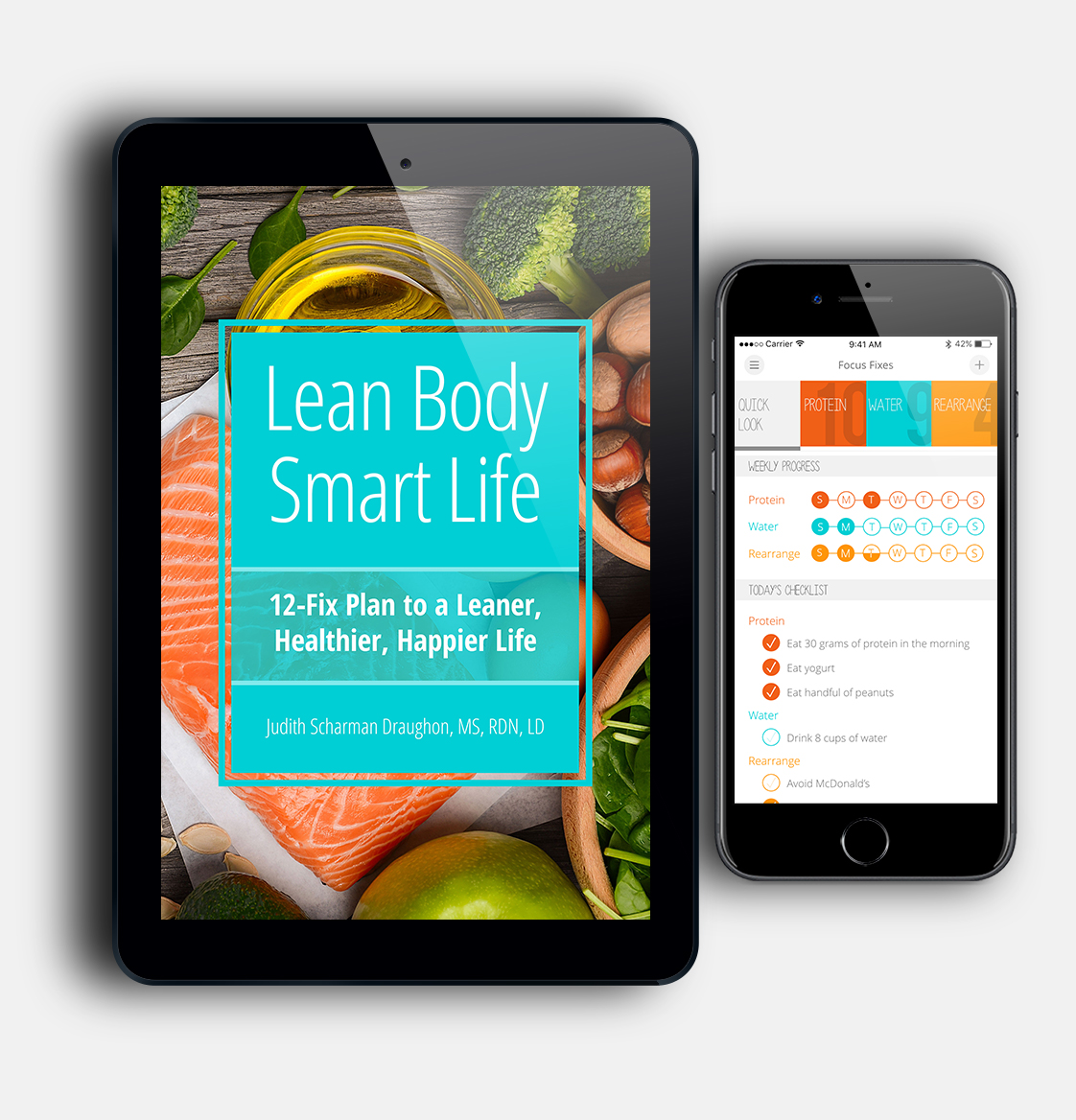 Find out the simple things you can do for the biggest impact on your health!
Lean Body, Smart Life book includes: - Which foods to track (instead of calories) - When to eat and drink for optimal results - What small, seemingly insignificant actions lead you to eat less - Which foods to eat to burn calories and body fat - Which foods to buy at the grocery store, restaurants, convenience stores, and even airports - How to prepare whole, tasty foods, super fast - The best way to exercise to make a real difference - And much more!
Free eBook with order of softcover book!
Lean Body, Smart Life e-book sells for $19.99. The softcover book sells for for $29.99. I can't wait to help you get started! Please leave a comment below sharing why you're ready to adopt the 12-Fix Lean Life Plan for a leaner, healthier, happier life.