12 Fixes to Healthy 12-Week Challenge
12 Fixes to Healthy Challenge starting January 2022!
Black Friday Special: 50% Off 12 Fixes to Healthy 12-Week Group Challenge Program starting in January 2022! Normally $500, sign up by December 1, 2021, and pay just $250! Groups are forming NOW and spots are limited so get your name on the list if you are interested!
Sign Up Now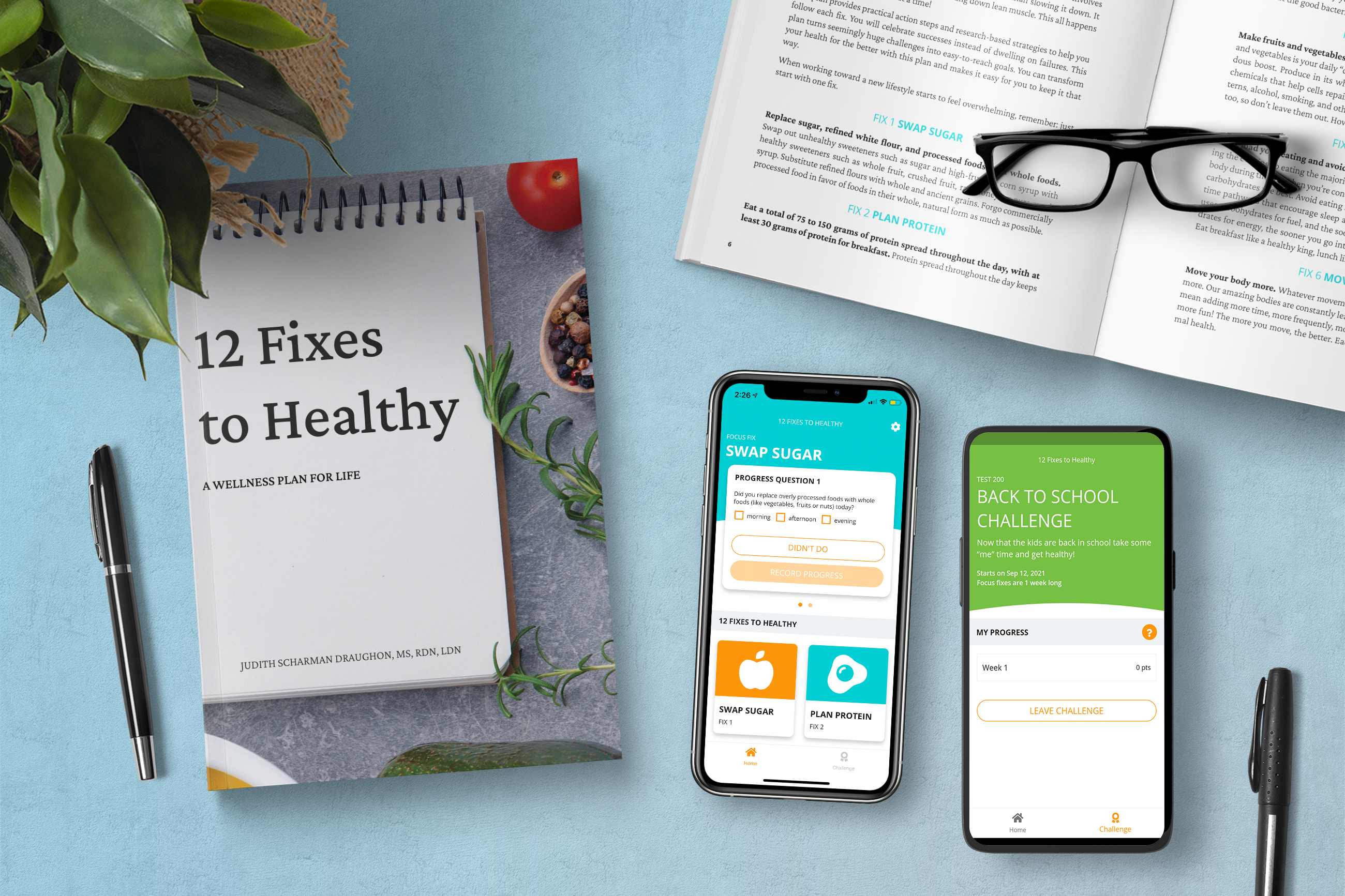 What others have to say
Judes identifies a unique non-diet approach to help the reader enjoy food without guilt. This book is a winner! A nutrition expert writes it. Judes is a Registered Dietitian in the field for over 30 years. She has the track record and know-how to sourcing the most credible nutrition information chock full of research and scientific backing—no quack science here. If proof is in the pudding, just check out the bibliography!
12 Fixes to Healthy is one of the most comprehensive healthy lifestyle guides I've used. It's approachable and effective, no matter your age or health status. Each of the 12 Fixes provides easy-to-digest content and helpful tips to implement changes, but without being overwhelming. Instead, you're left with the belief that 1) you can change, 2) small changes matter, and 3) yes, healthy really can be this simple!
This concise and easy to understand 12 Fix Wellness Plan in Judes' book, 12 Fixes to Healthy, has been invaluable to me. As a BSN, Board Certified, Registered Nurse of over 45 years, I learned more about food and nutrition than I ever did in nursing school or my career that followed! The information I gleaned in this scientifically-based, easy-to-read book is so motivating.
Previous
Next