Eating vegetables helps keep your brain younger! A 2006 study found that eating lots of vegetables was associated with less cognitive decline in older women. This correlation was most potent with a higher intake of leafy greens and cruciferous vegetables — such as broccoli, kale, and cauliflower.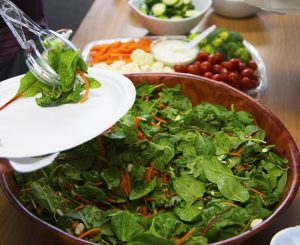 It gets better! Results of a new study from Rush University Medical Center in Chicago reported that eating 1-2 servings a day of leafy green vegetables, such as spinach, kale, and collard greens, can help to preserve memory and thinking skills as a person grows older. After five years, those study participants who ate only 1⅓ cups of lettuce or a little more than just a half a cup of cooked dark leafy greens on a daily basis had a slower decline in thinking skills and memory that comes with age. They were measured to be about 11 years younger mentally on cognitive tests than those who skipped their greens.
It turns out that these vegetables contain a range of nutrients and bioactive compounds like vitamin E and K, lutein, beta-carotene, and folate that help protect the brain. So not only are vegetables essential to keep us slim and disease free but also to keep our mind and memory sharp!
Hopefully, the results of these studies will motivate you to take this month's Healthy Challenge and eat leafy greens like spinach, kale, lettuce, or collard greens every day. Vegetables, particularly leafy greens, may be your brain's fountain of youth.
Fix 5 of my 12-Fix Lean Life Plan is to eat half your food in produce. Check out the other 11 fixes in my book, 12 Fixes to Healthy: A Wellness Plan for Life!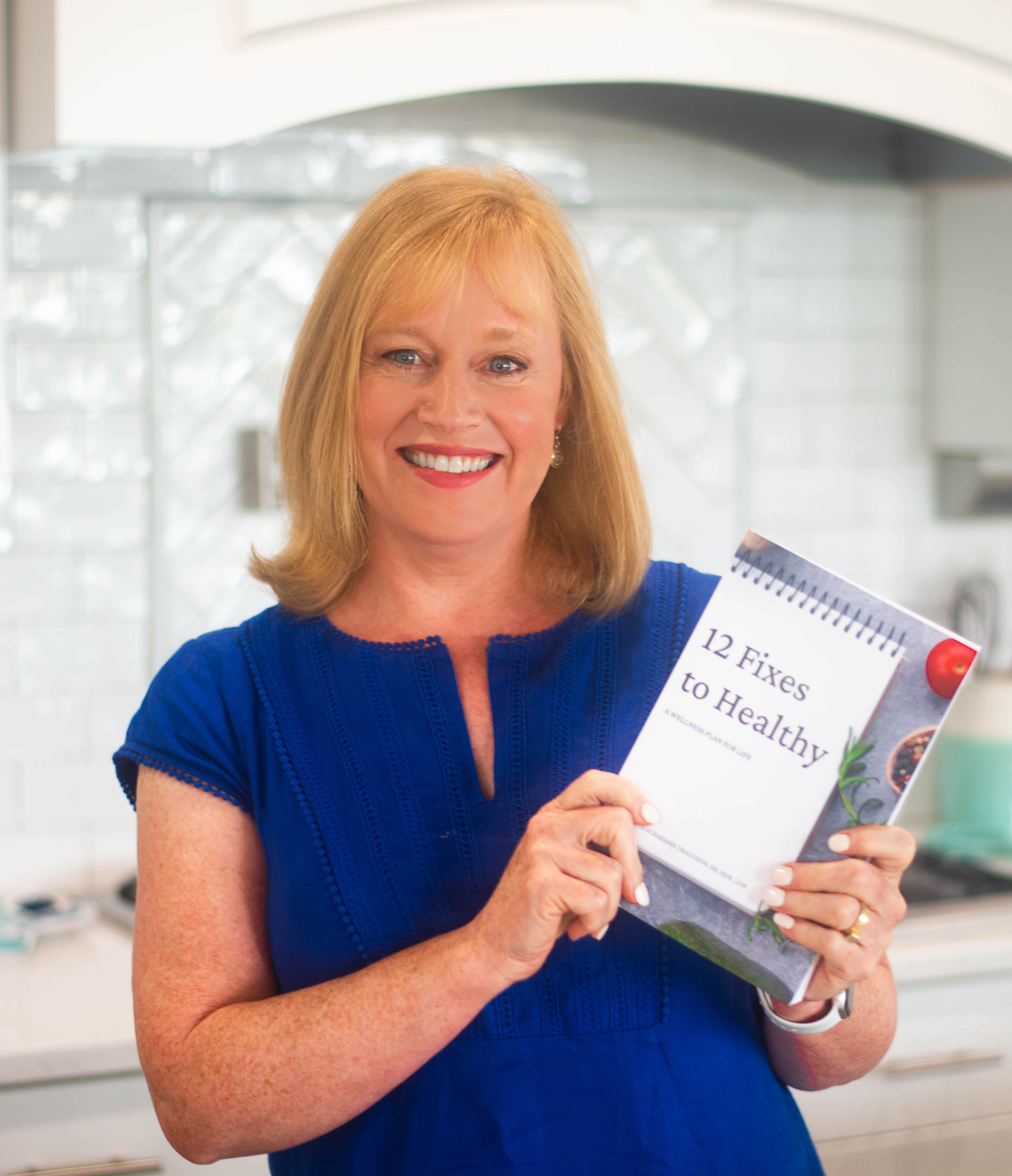 Judith (aka Judes) Scharman Draughon, MS, RDN, LD is a registered, licensed dietitian nutritionist, author of 12 Fixes to Health: A Wellness Plan for Life, as well as a corporate wellness speaker. Judes inspires many with her high-energy nutrition presentations, workshops, and seminars throughout the county. She is known as "Foods With Judes."
Judes is passionate about her quest to empower people to make small changes that make a big difference. She can't wait to empower you!
Let's connect!  LinkedIn, Instagram, Facebook, Twitter
Sources:
Morris MC, et al. Nutrients and bioactives in green leafy vegetables and cognitive decline. Neurology. 2017 90:e214-e222. Research supported by NIA grants R01 AG031553 and R01 AG17917. (here is the actual study to include in post)
Kang JH, et al. Fruit and vegetable consumption and cognitive decline in aging women. Annals Neurology. 2005 57:713–720.
Morris MC, et al. Associations of vegetable and fruit consumption with age-related cognitive change. Neurology. 2006 67:1370–1376.
Contributor: Ray Norton