Book and App
Lean Body, Smart Life
Lean Body Smart Life illustrates 12 simple fixes to add healthier habits to your lifestyle, without sacrificing it. Getting healthy shouldn't come at the cost of your happiness. These fixes aren't another fad diet; they help you enjoy food without guilt.
Order Now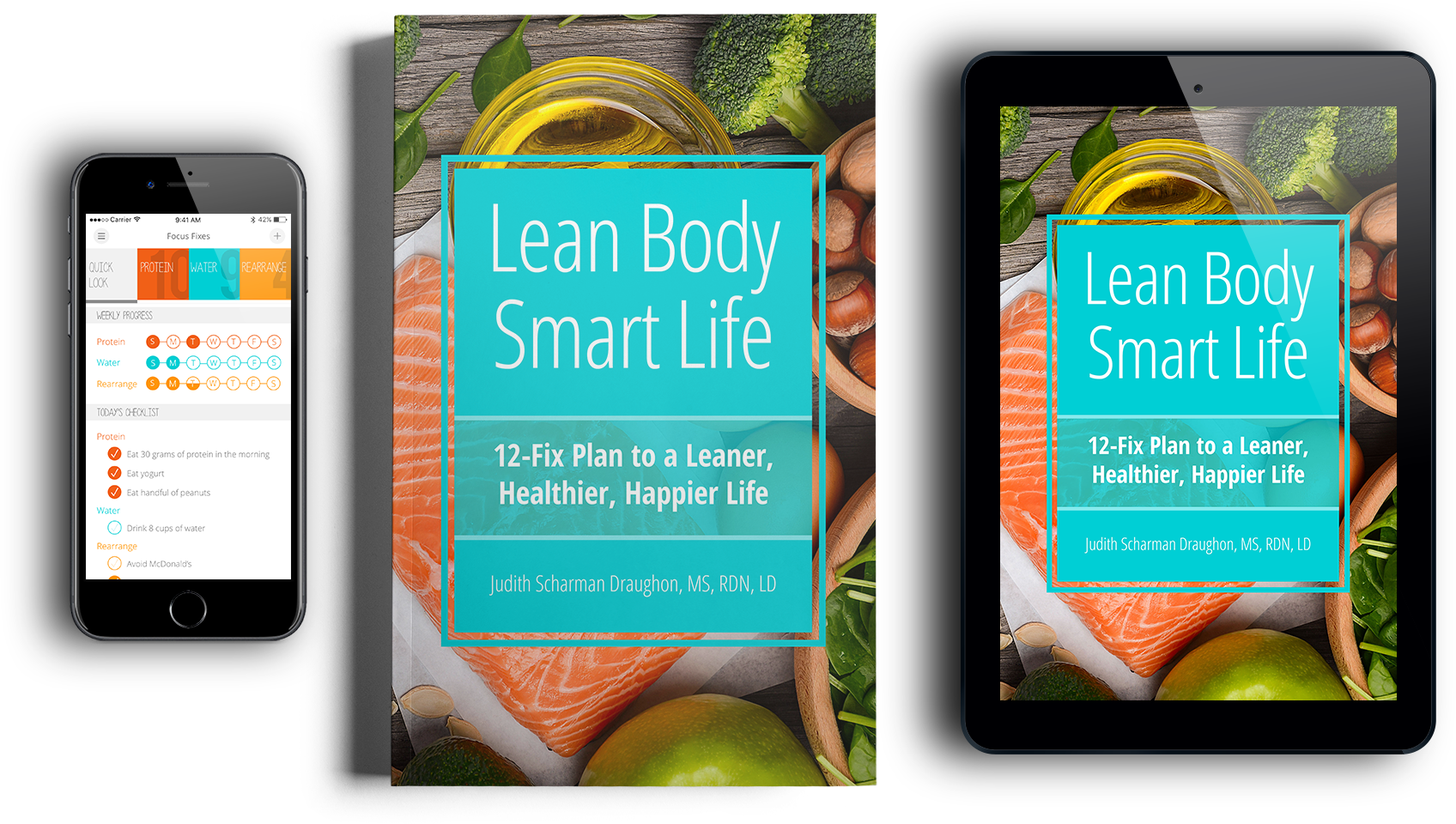 What others have to say
This newly released, interactive book is a Nutrition 101 crash-course meets whole-foods, culinary-nutrition know-how. Lean Body, Smart Life is chock full of valuable tips, recipes and ideas designed to make eating healthfully tasty and feasible, no matter where you are in your life….This book is ideal for anyone who wishes she/he could bring their dietitian home with them.
This book cuts through often confusing diet and health recommendations with a "12-Fix Plan." Not a diet book, this plan for life offers practical tips, how-to videos, recipes and an affiliated app to kick-start and track diet and lifestyle journeys.
Judith is a Registered Dietitian in the field for over 30 years. She has the track record and know-how on sourcing the most credible nutrition information, chock full of research and scientific backing – no quack science here. If proof is in the pudding, just check out the bibliography!
Previous
Next