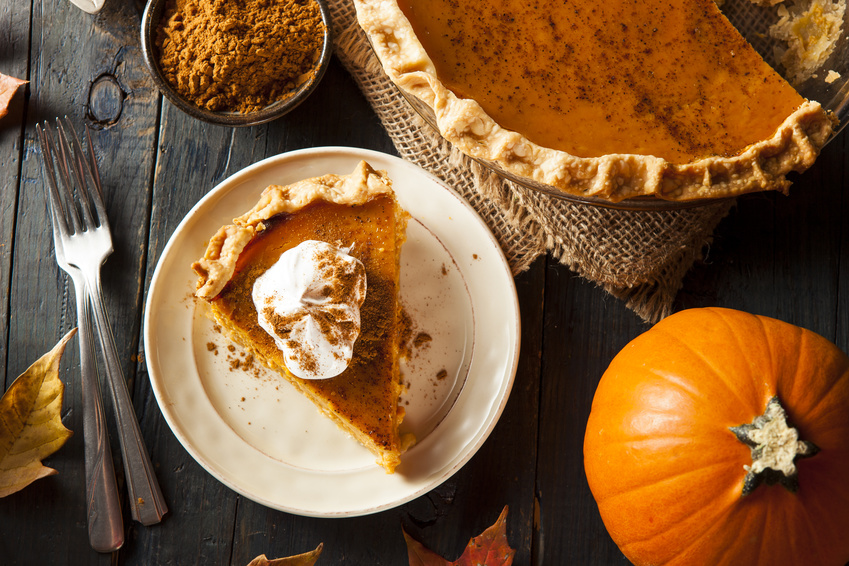 It feels like the holidays start the day after Halloween. Fortunately, the holidays are accompanied with all sorts of yummy treats and festive foods. One particularly aromatic spice that brings in holiday cheer is nutmeg.
Nutmeg isn't actually a nut despite its somewhat misleading name, but a seed that can be grated. It is full of health promoting nutrients like zinc, thiamin, folate, phosphorus, calcium, magnesium, copper, dietary fiber, vitamin B6, iron and is especially high in manganese and antioxidants.
Nutmeg has been used in traditional Ayurvedic, Thai, and Chinese medicines because of its many curative properties. Macelignan is an oily phytonutrient in nutmeg that has antimicrobial affects against Streptococcus mutans, a bacteria that contributes to tooth decay. It also shows bactericidal properties towards other bacteria as well–including E. coli–and can also reduce affects of dementia or Alzheimer's. It has been found to enhance sleep, improve blood circulation to the brain, and even act as an aphrodisiac.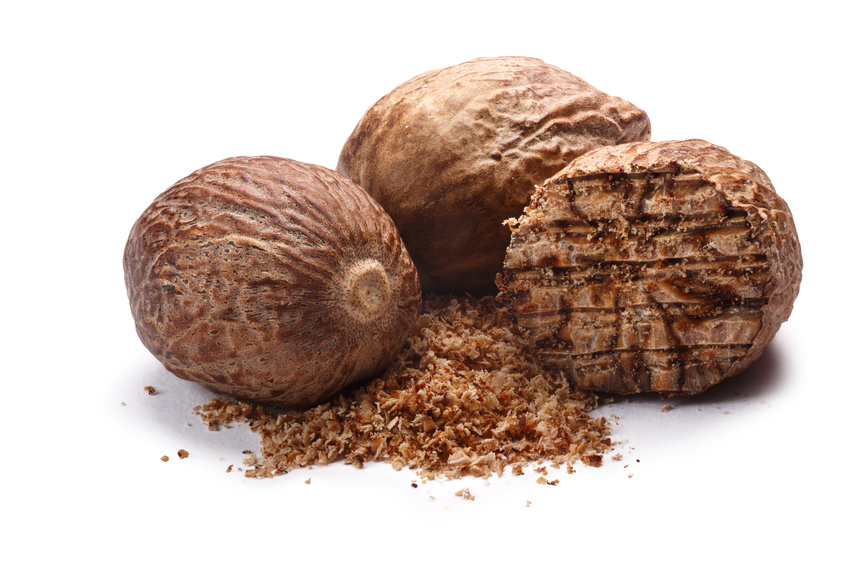 Nutmeg relieves pain, promotes digestion, improves brain health, helps dissolve kidney stones, encourages overall kidney and liver health, and helps cleanse the body from outside toxins and pollutants. It can regulate blood pressure, be a skin care treatment, and even promote apoptosis (cell death) in Leukemia.
Nutmeg treats insomnia too, and is a common at-home remedy for sleeplessness. With a pinch of nutmeg in warm milk, the magnesium reduces nerve tension and stimulates serotonin, which converts into sleep inducing melatonin in our brains. The resulting relaxation and sedation helps bring on the Z's.
Lastly, nutmeg encourages oral health. We mentioned its butt-kicking effects on bacterial tooth decay, but even more commonly nutmeg is helpful in its ability to fight bad breath! It is often found in natural toothpastes and mouthwashes for this antibacterial aspect, which also promotes gum and teeth immunity.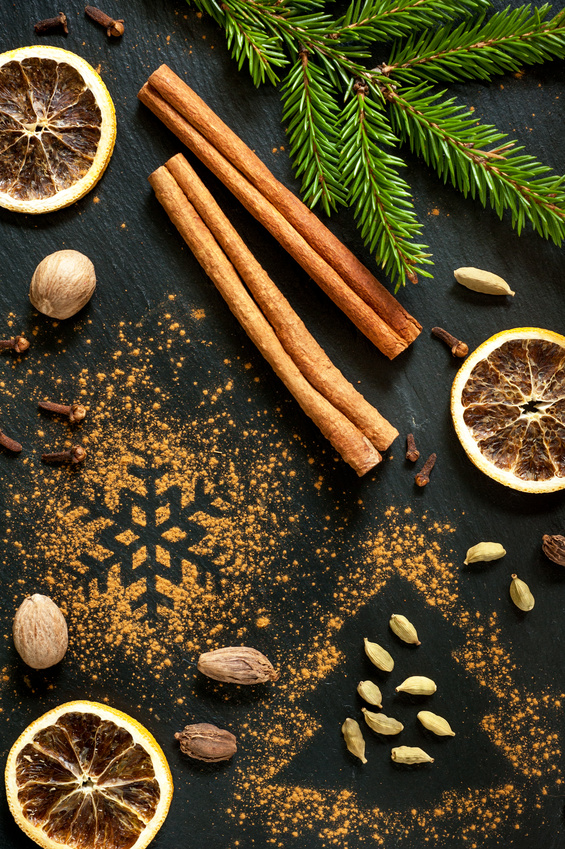 As I was sitting down to write this article I thought of the movie "Hercules" where Hades, god of the underworld, calls beautiful Meg, "my little nutmeg." "Little" is right! Some studies have found that large quantities of nutmeg can be toxic and take on amphetamine-like properties, leading to prolonged delirium. The toxic dose of nutmeg is around 2-3 teaspoons, or 1-2 ounces, so be careful not to go overboard with it. Not that you would want to, since that much nutmeg would taste pretty terrible. Given there is only a teaspoon or so in most recipes, freely using nutmeg when cooking or baking is more helpful than harmful.
Just like Santa should probably stick to a cookie or two instead of a whole plate, we should just stick to a dash or two of nutmeg in our eggnog, and add it to our food this holiday season to take advantage of its giant list of health benefits.
References:
Gupta AD, Bansal VK, Babu V, Maithil N. Chemistry, antioxidant and antimicrobial potential of nutmeg (Myristica fragrans Houtt). J Genet Eng Biotechnol. 2013;11(1):25-31.
Tan KP, Khoo HE, Azrina A. Comparison of antioxidant components and antioxidant capacity in different parts of nutmeg (Myristica fragrans). Int Food Res J. 2013;20(3):1049-1052.
Agbogidi OM, Azagbaekwe OP. Health and nutritional benefit of nutmeg (Mystica fragransHoutt). Sci Agri. 2013;1(2):40-44.
Li F, Yang XW, Krausz KW, et al. Modulation of colon cancer by nutmeg. J Proteome Res. 2015;14(4):1937-1946.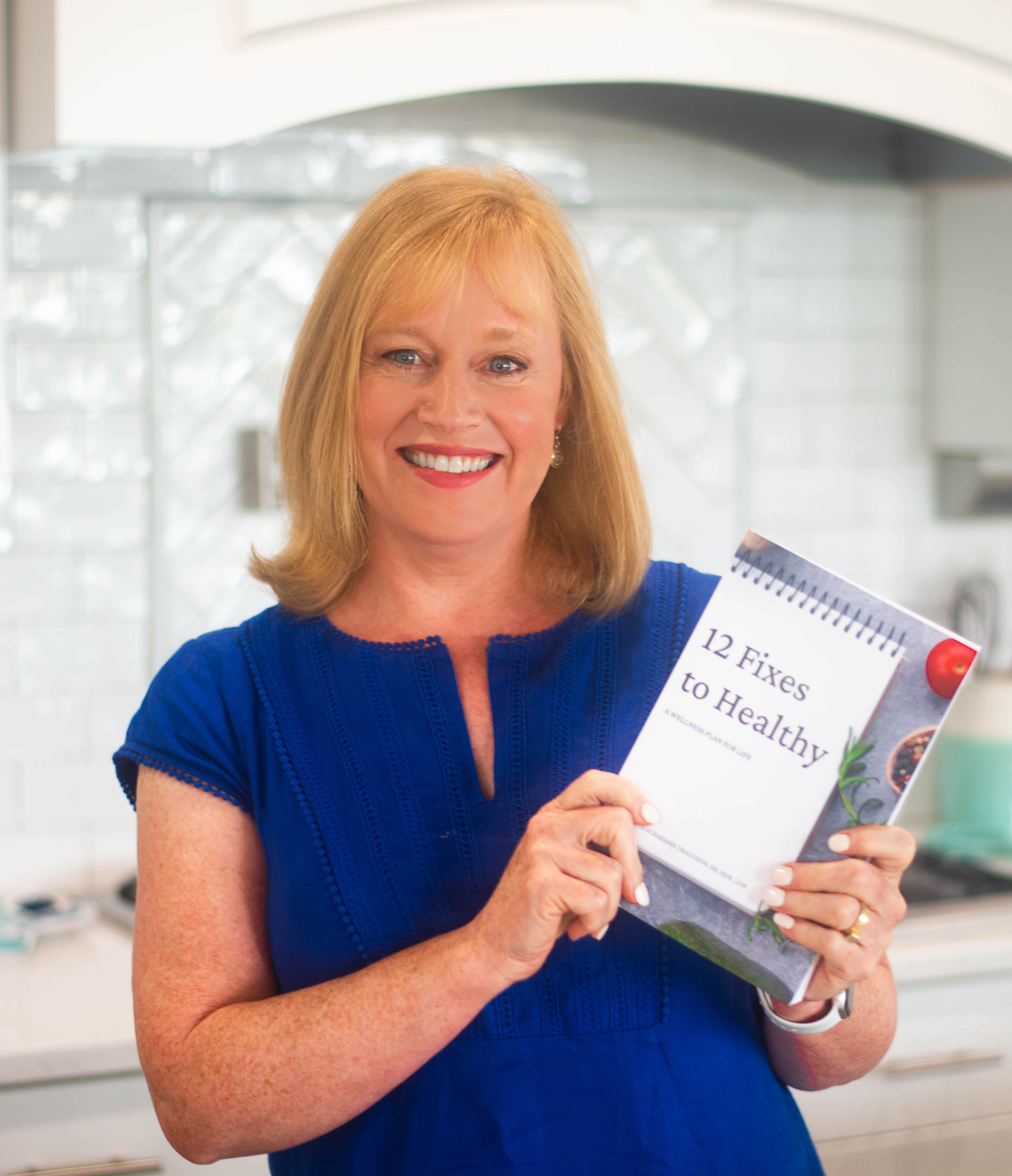 Judith (aka Judes) Scharman Draughon, MS, RDN, LD is a registered, licensed dietitian nutritionist, author of 12 Fixes to Health: A Wellness Plan for Life, as well as a corporate wellness speaker. Judes inspires many with her high-energy nutrition presentations, workshops, and seminars throughout the county. She is known as "Foods With Judes."
Judes is passionate about her quest to empower people to make small changes that make a big difference. She can't wait to empower you!
Let's connect!  LinkedIn, Instagram, Facebook, Twitter
Contributor: Ray Norton