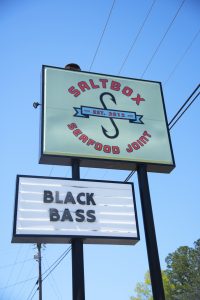 SaltBox is the place! It's one of Durham, North Carolina's golden restaurant finds. Using paper over plastic dish-ware and over-the-counter service, this low-budget restaurant delivers high end, gourmet quality seafood. It's fast, inexpensive, and delicious! Chef Ricky Moore hand-picks the seafood in the morning and then they're written on a chalkboard. As each item sells out, it's erased from the board. You have to be fast: the options sell out quickly!
His original store on Mangum Street, which is better described as a shack, is now the SaltBox Express. It's a pared-down version of his original store with just a few varieties of North Carolina seafood, all served on a roll and Chef Ricky's famous slaw and potato wedges. This express version is only open Tuesday through Saturday, 11 a.m. to 5 p.m. during the spring, summer, and fall.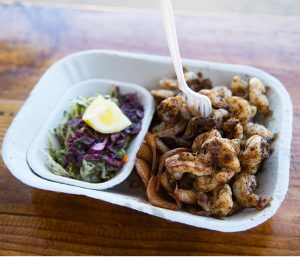 Fortunately, the new SaltBox location on 2637 Durham-Chapel Hill Blvd is open all year and has longer hours. They have incredible fried oysters that melt in your mouth, but for those of you trying to be fit, there are other healthier options as equally delicious. Served with a side of their delicious lemony vinaigrette-based slaw salad, the grilled fish and grilled shrimp are amazing too! We opt for the grilled seafood and skip the fried stuff. Sometimes we indulge on a basket of fried oysters for the table while choosing the grilled fish or shrimp for our own entree. We've even brought people who hate oysters, but dream about SaltBox oysters once they've given them a try.
Seafood is so essential for our diets, giving us important nutrients that we often don't find elsewhere, like selenium, iodine, omega-3 fatty acids, choline, zinc, vitamin B12, and vitamin D. Selenium, not only neutralizes the mercury and other toxins in seafood, but it detoxifies the cells in our body too, as well as lowering our risk of heart disease and improving blood flow. If you're in the area, drop by the SaltBox for some delicious and health-promoting seafood!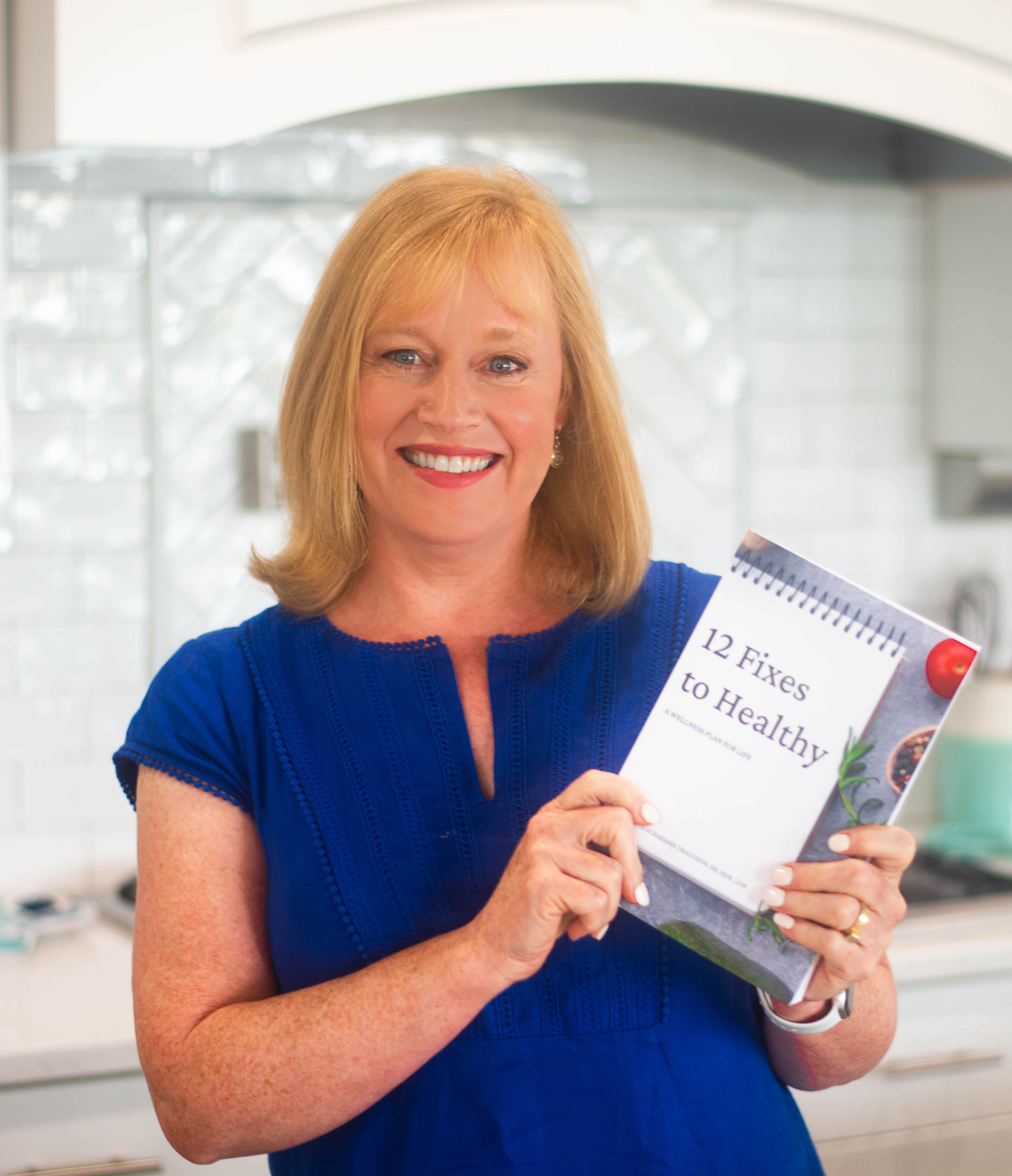 Judith (aka Judes) Scharman Draughon, MS, RDN, LD is a registered, licensed dietitian nutritionist, author of 12 Fixes to Health: A Wellness Plan for Life, as well as a corporate wellness speaker. Judes inspires many with her high-energy nutrition presentations, workshops, and seminars throughout the county. She is known as "Foods With Judes."
Judes is passionate about her quest to empower people to make small changes that make a big difference. She can't wait to empower you!
Let's connect!  LinkedIn, Instagram, Facebook, Twitter
Contributer: Ray Norton